Online Banking Services
Online Banking, Bill Pay, eStatements
We offer free internet banking services. Other services offered through internet banking are Mobile Banking, E-statements and Bill Pay. Some bill pay services may incur a fee.
Bill Pay
While you're signed up for Online Banking you can also access Bill Pay. 
This is a convenient way to schedule payments for your bills, saving you time and postage.  You can manually schedule a single payment or schedule a recurring payment so you will never forget it.  Some payments are delivered electronically while others issue a paper check for your payment.  Always remember that paper check transactions require extra mailing time for delivery.  Bill Pay is a free service as long as it isn't inactive for a period of more than 3 months. Some bill pay services may incur a fee.
E-Statements
Access your statements in EDOCS directly through Online Banking.
Features of statements through EDOCS:
Statements are delivered to your Online Banking at midnight the day of statement cut-off.

Statements will be saved in EDOCS beginning the month you sign up and remain available for 18 months.

Statements are in PDF format so you can save them on your own computer.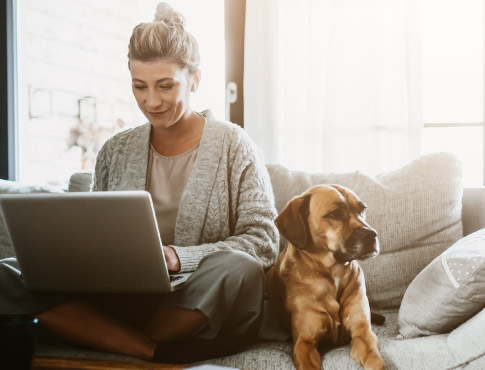 Welcome home–It's closer than you imagined.
Our lenders are experienced, knowledgeable, and passionate about serving you every step of the way.